Suitcase manufacturer Glober warmly welcomes foam recycling from IFG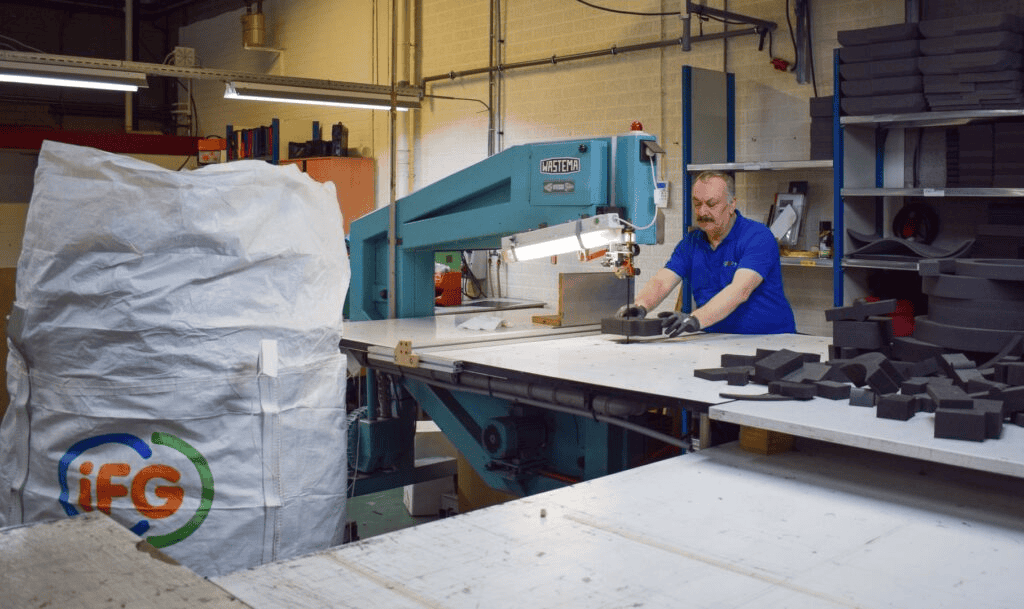 Glober B.V. is a manufacturer of custom-made cases. Whether it's a presentation case or a strong waterproof case to transport products, the company can meet almost any requirement. Also when it comes to a durable and custom-made interior made of foam. For this, Glober works closely with IFG BV. We talk about that cooperation with Louis Bootsma, proud owner of suitcase factory Glober.
But first Bootsma tells us more about Glober. "We design customer-specific cases to protect goods properly during transport or to present products in the right way. We always do this in consultation with our customers, with the starting point being the budget and the appearance of the case." Glober has been an independent company since 2014, as before then Glober was a business unit of a sheltered workshop. "In all these years, we have gone through many developments, however, the social character of the company and the family feeling have always remained. Corporate social responsibility is very important to us, which is why we still offer work to people with a distance to the labour market. All things which are important to us and which we also see reflected at IFG. Moreover, at IFG, just like at Glober, sustainability is an essential part of the business operations."
Bigbags
This sustainability is expressed in several areas, but of particular note is the project recycling leftover foam. Louis Bootsma explains how it works: "For many of our customers, we produce customised foam packaging for use in suitcases. We collect remnants that are no longer usable in IFG's specially developed big bags, after which the waste is reused or serves as raw material for a variety of applications. When IFG delivers the new foam for the case interiors to us, a full bigbag with leftovers is taken away again. So no extra kilometres are made. Moreover, this way we save costs to the incinerator, where the remnants previously ended up."
Sustainable cooperation
The cooperation between Glober and IFG goes back a long way. Bootsma says: "Since 1992, IFG has been our partner when it comes to foam operations. Not only because of the quality, but also because of the service. We know what we can do for each other and when we need to, we are there for each other." Bootsma is also delighted with IFG's sustainability policy. "IFG has made several investments over the past year to recycle a large share of the total foam purchase, with the aim of returning at least 80% of the residues. We can only warmly welcome this and we are of course happy to cooperate."
Like Glober, would you like to discover the possibilities of IFG's sustainable foam solutions? Then contact us with no obligation or request a free sample box here.